To enhance the believers family and community life with balance using the
Holy Quran, the Uswaah of Prophet Muhammad(s) and Allah as our guide.
We adhere to the Tasfeer of Imam W.D. Mohammed (ra)
Belief in Allah (The G-d)
Belief in the Angels of Allah
in the Messengers of Allah
Belief in the Day of Judgement
Belief in the Supremacy of Allah's Divine Power
Belief in Life After Death (Heaven and Hell)
Our Masjid

Was originally Muhammad Mosque #56 becoming Masjid Al-Muminun in 1980's. We are the Oldest Islamic organization in the Triad Area. Visit the about page
to learn more.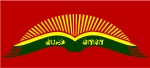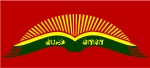 Join us for Weekly Ta'leem every Sunday at 12:30

The Annual Family Unity Day/ Educational Weekend Rescheduled Date Pending
Important Update March 19, 2020
This week's Jumu'ah
March 27, 2020